Charlotte's Place Women's Shelter
The Cowichan Women Against Violence Society (CWAV)'s search for a permanent residence for the Charlotte's Place Women's Shelter has finally come to an end with the purchase of a building at 1081 Canada Avenue. The shelter has been operating out of tenting sites and limited-term rental leases for years and securing their new home marks a major milestone and achievement for the shelter and the community. David Coulson Design is working with CWAV to update the shelter to accommodate 24 women, an increase from their current location housing 15. The transition from unstable temporary rentals to a secure and permanent home provides stability and safety for both staff and residents.
David Coulson Design is working to update the site to accommodate its new owners through:
Provision of consulting services
Bridging the communication gap between CWAV and the city of Duncan
Working with an architect to solve issues with the building
Updating the fire systems
Expansion of the current kitchen
Addition of a secondary kitchen and multiple bathrooms to serve 24 women
Charlotte's Place Women's Shelter is open to women facing homelessness and provides services to support the physical and mental health of its residents. Their new home will provide a space that fosters and supports these women while generating feelings of dignity, stability, and hope.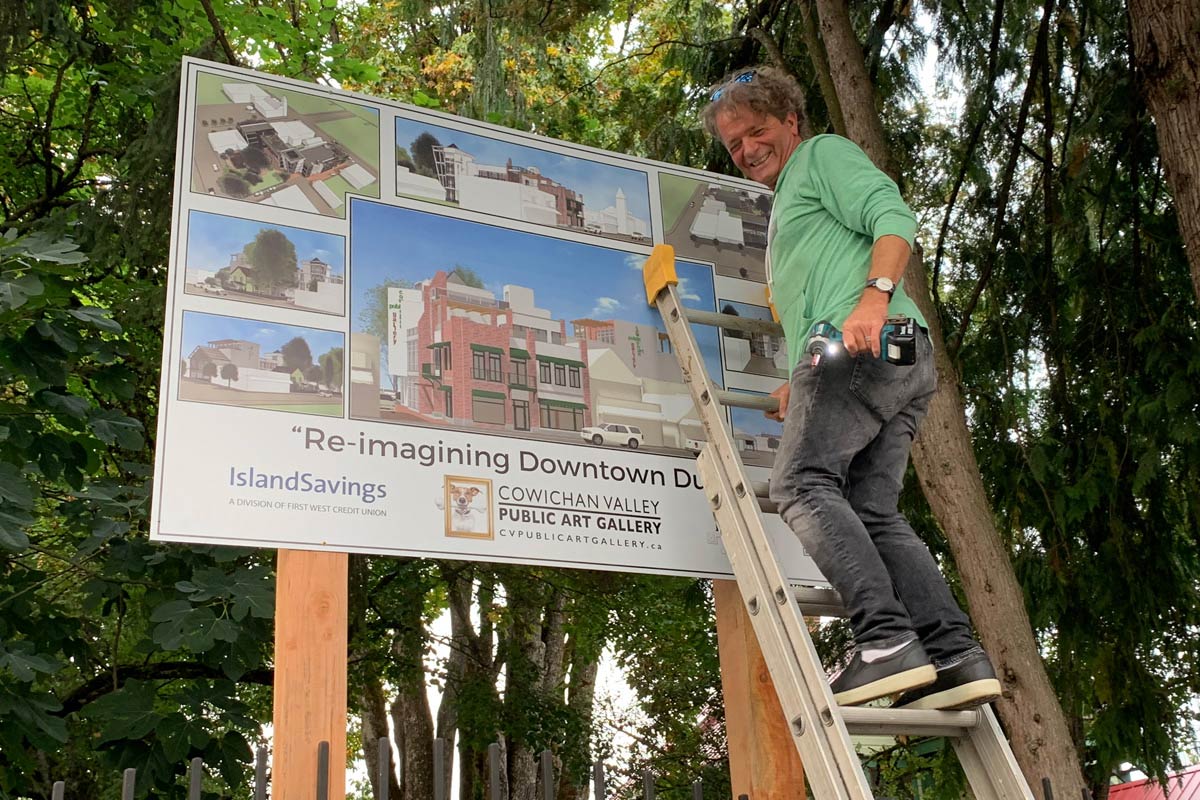 Cowichan Public Art Gallery
The Cowichan Public Art Gallery has been working towards a vision for a space in downtown Duncan next to the Green Door property with the help of David Coulson Design. The purpose of this gallery is to unite the local community through art for all ages by bringing in world-class art exhibits, showcasing provincial art, and hosting educational workshops. By attracting both locals and tourists to the gallery it is expected that this addition will provide economic growth and stability for the area. The Cowichan Public Art Gallery Society (CPAG), including David Coulson as director, is working to promote and raise funds for this project to bring art and education to downtown Duncan. With a focus on creating an environmentally controlled building that allows world-class historical and contemporary exhibits to be brought in, this project will be "state-of-the-art".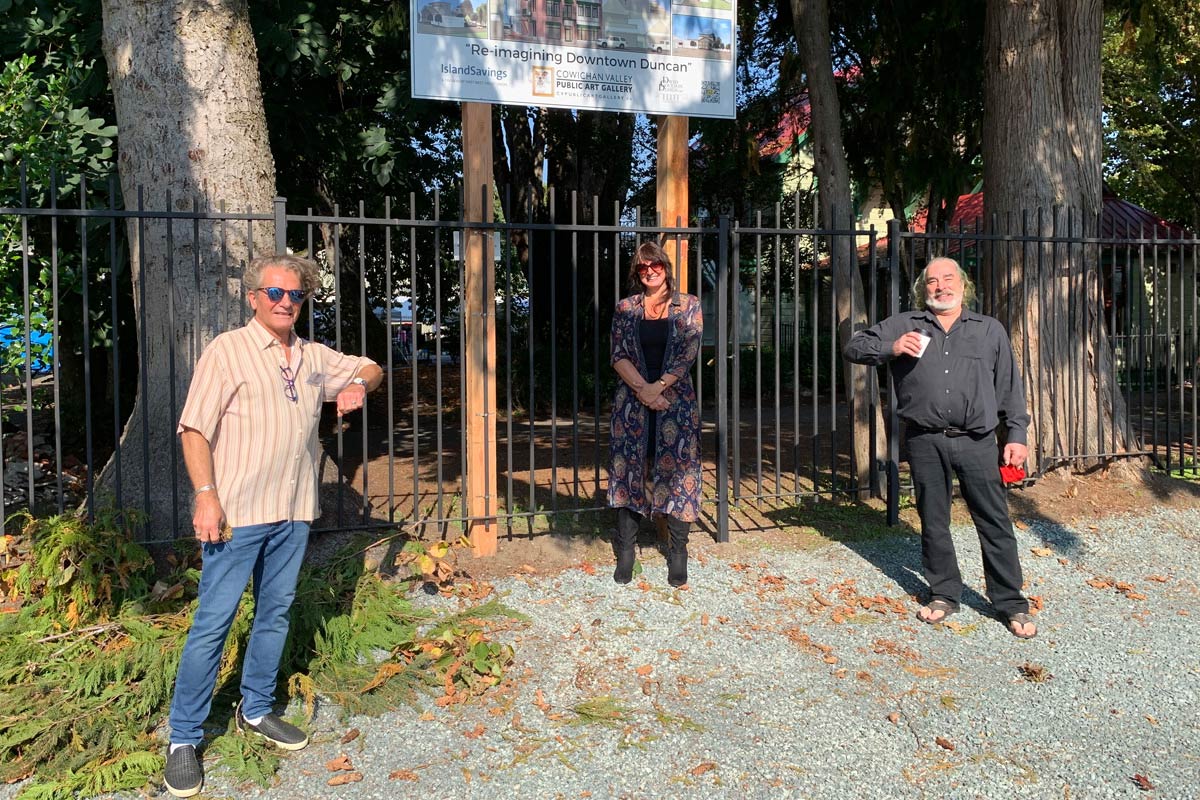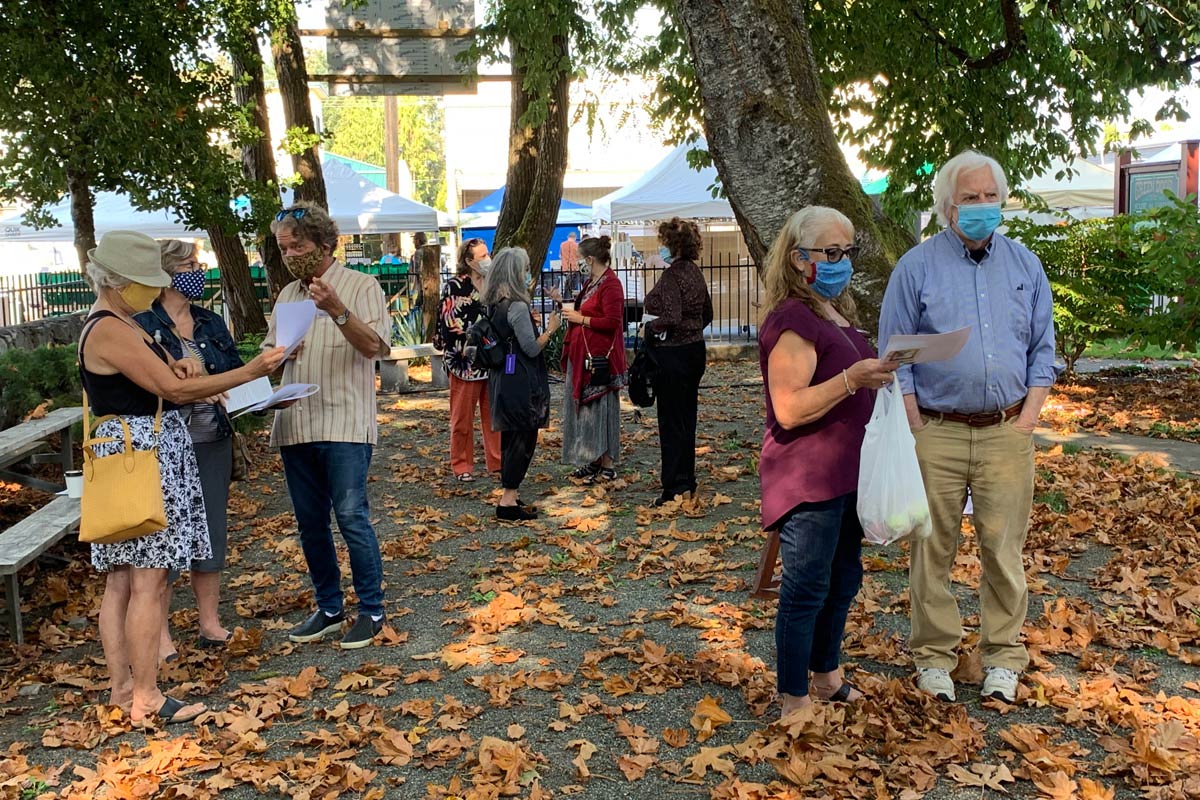 This 1903 heritage house, in the heart of Downtown Duncan, was a labour of love both to save and to restore.  The entire community banded together in the spring of 1999 – when plans to level the home and turn the site into a parking lot were made public (following the tragic death of its owner and resident, Mary Newman). Fundraising efforts of all kinds – from art auction and gala dinner to garage sale and government lobby – gathered cash, supplies, expertise and goodwill.  But it was a tight race to the deadline of June 30 and the hardworking troupe of local community workers and heritage enthusiasts were at risk of losing the Newman home until an 11th-hour donation by businessman Robert Milman saved the day. On July 14, 1999, The Green Door Society was formed – with David Coulson as President of the Board of Directors – and the physical work of restoring this unique structure and its 10,000 square feet of garden space began. Improvements made by The Green Door Society and countless volunteers, with David Coulson Design as the primary contractor (donating an estimated $100,000 in labour and design/build expertise), included:
new plumbing, wiring, and plaster throughout
period fixtures and trim refinished to match original woodwork
full height basement addition with kitchen facility and stairwell access to garden level
solarium addition to ground floor with shared deck for second floor professionals
complete mapping of heritage garden and planting of native varieties, with interpretive signage for self-guided tours
total survey of all trees on the property and the creation of Duncan's first tree preservation bylaw
The 'Green Door', as it has come to be known, was built before plumbing, telephone, or electricity service existed in the City of Duncan.  Now, it is home to 7 modern offices (among them a naturopath, a lawyer and a federal constituency HQ) and one bachelor suite.  The house and grounds have served host to art exhibitions, en plein air seniors' dining, summer festivals, and live theatre productions. More than simply one more old house saved from the wrecking ball, this project serves as a leadership example to all residents, merchants, policy makers, and visitors in Downtown Duncan. It forms an invaluable part of the architectural heritage of the city, a much-needed green space within the downtown (open to the public year round) and a vibrant community space for education, commerce, and the arts.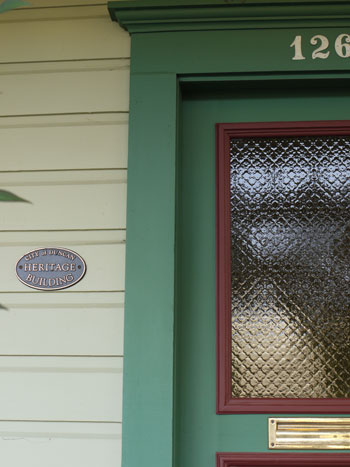 The Green Door Society accepted the following honours after building and grounds restoration were complete:
2000 – BC Museums Association Annual Award In recognition of exceptional efforts to raise awareness of the importance of heritage within the community
2003 – Heritage Society of BC award of Outstanding Achievement in recognition of heritage advocacy
2003 – Heritage Society of BC award of Honour in recognition of the restoration of 126 Ingram Street, Duncan
This was a first for the Heritage Society of BC to give two awards in the same year.